Betty P. Stephenson, M.D.*
1991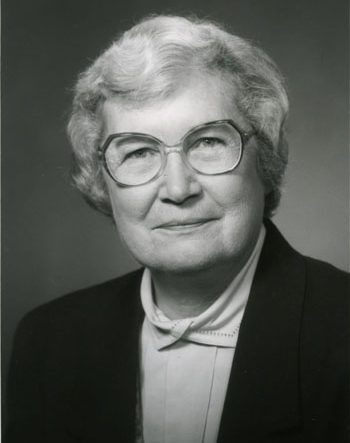 BETTY P. STEPHENSON, M.D.
Professional Appointments:
Staff Member, Memorial Southwest Hospital, Houston, Texas; Clinical Associate Professor of
Anesthesiology, Baylor University College of Medicine, Houston.
ASA Involvements:
President Elect (1990); First Vice President (1989); Delegate (1980-88); Reference Committee
Chairman; Member, Committees on Communications, Peer Review, and Economics.
Affiliations:
Member, President (1983) and Ex-Officio Board Member, Texas Society of Anesthesiologists;
President (1986), Harris County (Texas) Medical Society; Alternate Delegate, American Medical
Association; Treasurer (1986-present), Delegate (1981-87) and Member, Board of Trustees
(1986-present), Texas Medical Association; Member, International Anesthesia Research Society.
Education & Honors:
M.D., Baylor University College of Medicine; Residency, Baylor Affiliated Hospitals, Houston;
Distinguished Alumni Award, Baylor University College of Medicine; Distinguished Alumni
Award, Hardin-Simmons University; Diplomate, American Board of Anesthesiology; Fellow,
American College of Anesthesiologists.
Community Activities:
Gulf Coast Regional Blood Center Board of Directors; San Jacinto Girl Scouts; Church
Administrative Board, Board of Trustees and Finance Committee; Hardin-Simmons University
Development Board; Baylor College of Medicine Alumni Association; Trustee, Houston
Museum of Natural Science and Museum of Medical Science.
ASA Newsletter. 1991;55(2).