Franklin B. McKechnie, M.D.*
1986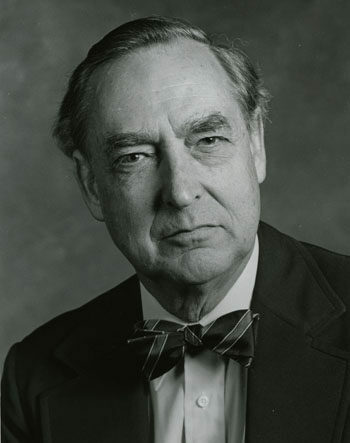 FRANKLIN B. McKECHNIE, M.D.
Franklin B. McKechnie, M.D., President of the American Society of Anesthesiologists,
served as Chief of the Department of Anesthesiology at Winter Park Memorial Hospital in
Winter Park, Florida.
Dr. McKechnie was installed as ASA President in October at the Society's Annual Meeting
in San Francisco.
A native of Boston, he received his B.S. Degree from Harvard in 1942 and his M.D. in
1945 from Johns Hopkins University, Baltimore. He served his internship at Johns
Hopkins, followed by military service in the U.S. Navy from 1946 to 1948. He served his
residency in anesthesiology at Indiana University School of Medicine in Indianapolis.
Dr. McKechnie has served the ASA in numerous capacities, serving as President Elect, as
Speaker and Vice Speaker of the House of Delegates, as Chairman of the Ad Hoc Committee
to study recovery room personnel, and as a member of the Committees on Placement,
Bylaws, and Hospital Planning and Construction.
He has also served as President of the Florida Society of Anesthesiologists. Dr. McKechnie is
a Diplomate of the American Board of Anesthesiology and a Fellow of the American College
of Anesthesiologists. His professional affiliations include the American Medical Association,
the International Anesthesia Research Society, the Florida Medical Association, the
Southern Medical Association, and he is a member of the National Association of
Parliamentarians.
ASA Newsletter. 1985;49(12).