J. Earl Remlinger, Jr., M.D.*
1961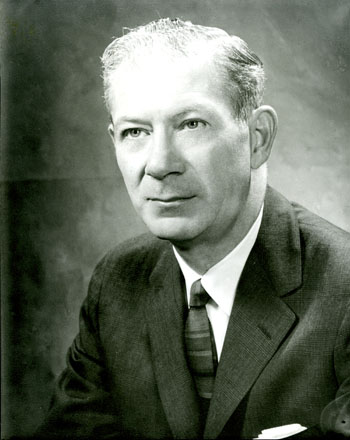 J. EARL REMLINGER, JR., M.D.
Dr. J. Earl Remlinger, Jr., of Wilmette, Illinois became President of the ASA at the close of the
1960 Annual Session of the House of Delegates in New York City on October 13.
Born in Pittsburgh, Pennsylvania, Dr. Remlinger received his undergraduate training at the
University of Pittsburgh. He received his medical degree at the University of Pittsburgh School
of Medicine in 1937.
Dr. Remlinger was elected Secretary of The American Society of Anesthesiologists, Inc. in 1949
and served in that capacity until 1959. He served as Editor of the Newsletter from 1949 through
1960.
A Past President of the Chicago Society of Anesthesiologists, he is a Diplomate of the American
Board of Anesthesiology and is a Fellow of the American College of Anesthesiologists.
He practices Anesthesiology at Presbyterian-St. Luke's Hospital in Chicago.
Seldom has a President assumed office with such an extensive background in the organization of
the Society.
ASA Newsletter. 1960;24(11).