Albert M. Betcher, M.D.*
1963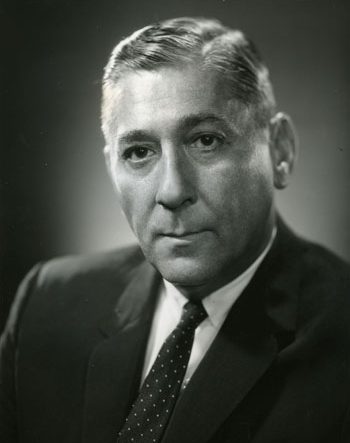 ALBERT M. BETCHER, M.D.
Dr. Albert M. Betcher of New York City became President of the ASA at the close of the 1962
Annual Session on October 25.
Dr. Betcher was born in Jersey City, New Jersey, received his undergraduate training at New
York University and received his medical degree from St. Louis University School of Medicine.
Dr. Betcher is a Diplomate of the American Board of Anesthesiology and a Fellow of the
American College of Anesthesiologists.
He has served on many key committees of ASA and was Assistant Treasurer from 1955 until the
time he became Treasurer in 1958, which office he held until his election as President Elect in
1961. Dr. Betcher served as Chairman of the Committee on Archives and History for many years
and wrote the history of organizational activities of the ASA, commemorating its 50th
anniversary.
It is timely that Dr. Betcher will serve as President during the year of construction of the Wood
Library-Museum addition to the headquarters building, since he has been President and
Chairman of the Board of Trustees of the Wood Library-Museum of Anesthesiology, Inc. for
several years.
ASA Newsletter. 1962;26(12).