Bernard V. Wetchler, M.D.*
1995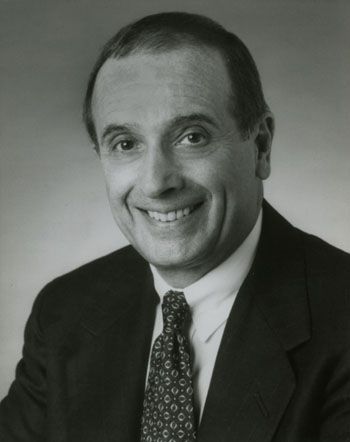 BERNARD V. WETCHLER, M.D.
Professional Appointments:
Director, Departments of Anesthesia and Ambulatory Surgery, Methodist Medical Center of
Illinois; Clinical Professor of Anesthesiology, University of Illinois College of Medicine at
Peoria, Peoria, Illinois.
ASA Involvements:
President Elect (1994); First Vice President (1993); Director (1989-92); Alternate Director
(1985-89); Reference Committee Chair (1988); Chair, Committees on Ambulatory Surgical
Care and Legislative Review; Chair (1987-88), Task Force on Patient Safety in the
Postanesthesia Care Unit; Member, Committees on Manpower, Patient Safety and Risk
Management, Subspecialty Representation and Peer Review; Representative, Anesthesia Patient
Safety Foundation Board of Directors and JCAHO Ambulatory Health Care PTAC.
Affiliations:
President (1982-83), Member (1955-present), Illinois Society of Anesthesiologists; President
(1985-87), Society for Ambulatory Anesthesia; Chair (1992-96), Executive Committee of the
World Federation of Societies of Anaesthesiologists.
Education & Honors:
M.D., New York Medical College, New York, New York; Residency, New York Medical
College, Flower and Fifth Avenue Hospitals; Diplomate, American Board of Anesthesiology;
Fellow, American College of Anesthesiologists.
ASA Newsletter. 1995;59(2).