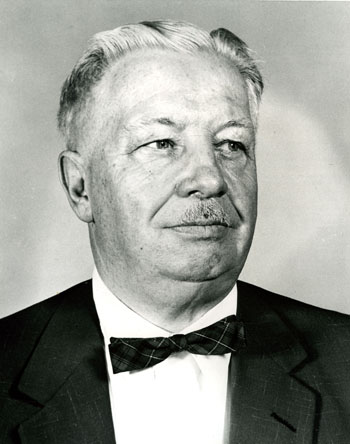 BRIAN SWORD, M.D.
Dr. Brian C. Sword, a Life Member of the American Society of Anesthesiologists, was a
member of its Board of Directors for eight years and served as its President in 1939. He was also
Chairman of the Section on Anesthesia of the American Medical Association that same year.
Dr. Sword received his medical degree from the New York Medical College in 1918. His
internships were at Jamaica Hospital and Metropolitan Hospital of New York. He became Chief
of the Department of Anesthesia at Grace Hospital in New Haven, Connecticut, where he served
for 19 years.
He also served as President of the Eastern Society of Anesthetists, the Connecticut State Society
of Anesthetists, and the North Carolina Society of Anesthetists.
Responsible for introducing the closed circle method of anesthesia, Dr. Sword also helped
develop the Henderson resuscitation apparatus of the newborn.
Dr. Sword was a Diplomate of the American Board of Anesthesiology, a Professor of Anesthesia
at the New York Polyclinic Hospital and Postgraduate Medical School, and was the sixteenth
member to be designated as a Fellow in Anesthesiology (later known as a Fellow of the
American College of Anesthesiologists).
Later relocating to Oteen, North Carolina, Dr. Sword became Chief of the Department of
Anesthesia at the Veterans Administration Hospital there.
ASA Newsletter. 1956;20(4).