Daniel C. Moore, M.D.*
1959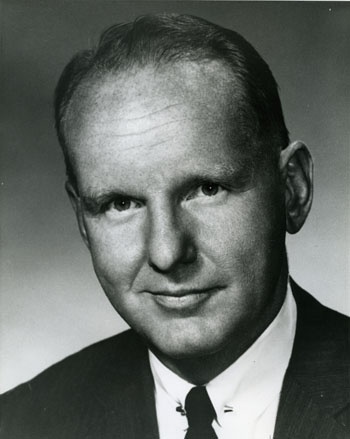 DANIEL C. MOORE, M.D.
Dr. Daniel C. Moore of Seattle, Washington, assumed the office of President of The American
Society of Anesthesiologists at the Annual Meeting in Chicago.
Born in Cincinnati, Ohio, Dr. Moore received his undergraduate training at Amherst College in
Massachusetts. His medical degree was received from Northwestern University.
Dr. Moore, a Fellow of The American College of Anesthesiologists and a Diplomate of The
American Board of Anesthesiology, has served the Society in various roles in the past years. He
has participated in numerous activities including committee membership, Refresher Course
Programs, and Reference Committees. In 1953 Dr. Moore began a term of office as First Vice
President of the Society. Since that time he has also taken part in Society administration as
Second Vice President (1954-1955), and President Elect (1957-1958).
Dr. Moore was Secretary of the Section on Anesthesiology of the American Medical Association
during the period 1956-1958. The Society is indeed fortunate to have a man with such an
extensive scientific and organizational background as its President.
ASA Newsletter. 1958;22(12).