E.A. Rovenstine, M.D.*
1943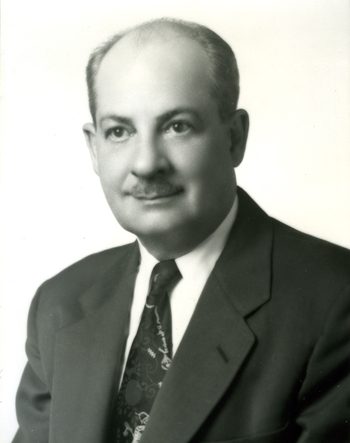 E.A. ROVENSTINE, M.D.
Dr. E.A. Rovenstine was the 1943-1944 President of the ASA and received the Society's
1957 Distinguished Service Award.
Dr. Rovenstine served for 25 years as Professor and Chairman of the Department of
Anesthesiology, New York University Medical Center, and Director of Anesthesia, Bellevue
Hospital. He was Consultant to many hospitals in the New York City area, and a member of
many professional societies in the U.S. and abroad.
He was a founder of the American Board of Anesthesiology and served as its President in 1940.
He conceived and organized the Post Graduate Assembly in Anesthesiology.
Dr. Rovenstine was born in Atwood, Indiana, spent his boyhood on a farm, attended Wabash
College, received his degree in medicine from Indiana University in 1928, and was one of the
two residents in anesthesia in Dr. Ralph Waters' department at the University of Wisconsin.
He served both as an enlisted man and Second Lieutenant in the army in World War I, and was
Consultant to the Surgeon General in World War II.
ASA Newsletter. 1960;24(12).