F. Elmore Hubbard, M.D.*
1940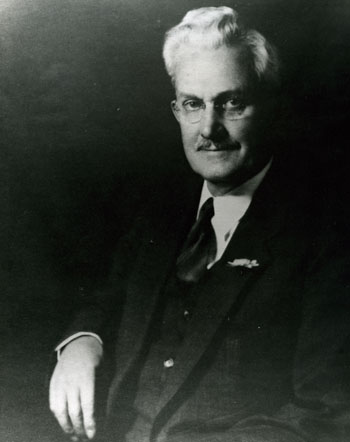 F. ELMORE HUBBARD, M.D.
F. Elmore Hubbard, M.D., ASA President in 1940, was a member of the ASA Board of Directors
and the Committee on Fellowship. He was also a Fellow in Anesthesiology.
Dr. Hubbard was born in Springfield, Vermont and was graduated from the University of
Vermont College of Medicine in 1906. He entered practice at Montclair, New Jersey in 1910,
where he became Anesthetist to the Mountainside Hospital, a position which he held for over
thirty years.
He was a pioneer at the hospital in the use of Gas-Oxygen, Spinal, Regional, and Cyclopropane.
He perfected an attachment to the inhaler of the McKesson apparatus for giving Gas-Oxygen for
mastoid operations.
Dr. Hubbard was a member of the American Medical Association and of the State and County
Societies. He was Senior Anesthetist at the Mountainside Hospital, a Past President of the Staff,
and Chairman of the Medical Board.
Meeting Minutes, October 14, 1943. Box 1. The American Society of Anesthesiologists Archives.