Forrest E. Leffingwell, M.D.*
1962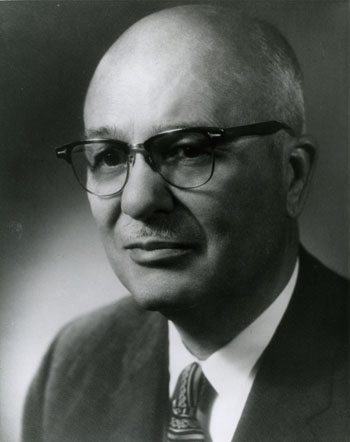 FORREST E. LEFFINGWELL, M.D.
Dr. Forrest E. Leffingwell of Pasadena, California, became President of the ASA at the close of
the 1961 Annual Session of the House of Delegates in Los Angeles on October 26.
Born in Severy, Kansas, Dr. Leffingwell received his undergraduate training at the College of
Medical Evangelists in Los Angeles, California, and received his medical degree from the
College of Medical Evangelists in 1933.
During World War II, Dr. Leffingwell attained the rank of major in the United States Army and
was consulting anesthesiologist to the Western Pacific area.
Dr. Leffingwell served as Speaker of the House through the 1960 annual session, is presently
Secretary of the American Board of Anesthesiology and is a Fellow of the American College of
Anesthesiologists.
ASA Newsletter. 1961;25(12).