Harold C. Kelley, M.D.*
1936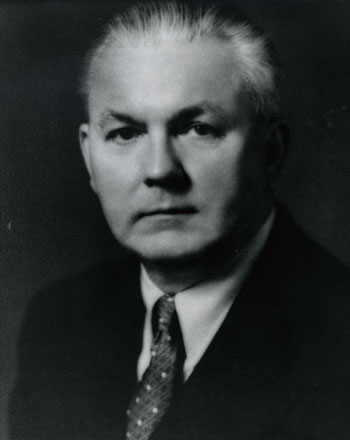 HAROLD C. KELLEY, M.D.
Harold C. Kelley, M.D. was ASA President for two consecutive years, 1936 and 1937. He also
served as a member of the Board of Directors from 1935 to 1946 and again in 1949. For five
years, from 1940 to 1944, he was Chairman of the Fellowship Committee. He also served on
several other ASA Committees, among them the Finance Committee, the Committee on Economics,
the Committee on Public Relations and Public Policy, and the Committee on Awards and Honors.
After graduation from Jefferson Medical College in 1918, Dr. Kelley served in the U.S. Navy for
two years before taking a surgical internship at Fordham Hospital in New York City. From 1929
to 1932, he was Director of Anesthesia at Morrisania Hospital, Bronx, New York. Then in 1932
he was appointed Director of Anesthesia at Fordham Hospital, New York City. Dr. Kelley also
served as visiting anesthetist at St. Elizabeth's, Lutheran and Union hospitals and at the Bronx
Eye and Ear Infirmary.
Dr. Kelley was a Diplomate of the American Board of Anesthesiology and a Fellow of the
American College of Anesthesiologists. He also held memberships in the International
Anaesthesia Research Society, American Medical Association, New York State Medical
Association, New York Society of Anesthetists, which he served as Vice President in 1935 and
1936, Bronx County Medical Society, Valentine Mott Medical Society, serving as Vice President
in 1935-36, and the Fordham Hospital Alumni Association, which he served as President in
1934.
Dr. Kelley died July 2, 1969 at the age of 74. At the time of his death, Dr. Kelley was
residing in South Salem, New York. He was buried in his birthplace, Luverne, Minnesota.
ASA Newsletter. 1969;33(8).