Howard L. Zauder, M.D.*
1987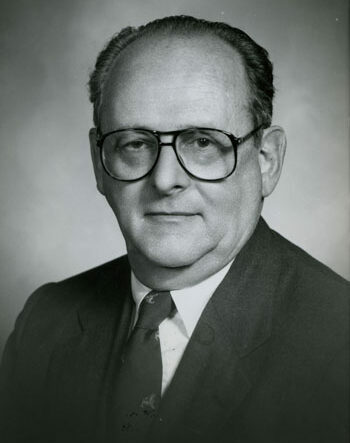 HOWARD L. ZAUDER, M.D.
Howard L. Zauder, M.D., Ph.D., Professor and Chairman of the Department of Anesthesiology
and Professor of Pharmacology, SUNY-Health Science Center at Syracuse, New York, was installed
as ASA President during the Society's Annual Meeting in Las Vegas.
Dr. Zauder has served the Society as President Elect, First Vice President and Vice President for
Scientific Affairs, as well as Chairman of the Committee on Patient Safety and Risk Management.
In addition, Dr. Zauder has served as President of the Medical Board, State University of
New York, Upstate Medical Center; Chairman, Board of Governors, American College of
Anesthesiologists; Chairman, Scientific Programs, American Society of Anesthesiologists and
New York State Society of Anesthesiologists; and President, Society of Academic Anesthesia
Chairmen.
He has served as Associate Dean for Clinical Affairs at the University of Texas Medical School in
San Antonio, and was Associate Executive Director of its University Hospital. Dr. Zauder has been
appointed Chairman of the Scientific Program for the 1988 World Congress of Anaesthesiologists.
He is a member of the American Medical Association, International Anesthesia Research
Society, the New York State Medical Society, and is a Diplomate of the American Board of
Anesthesiology and the National Board of Medical Examiners.
Dr. Zauder received his B.A. and M.S. degrees from the University of Vermont. He earned his
Ph.D. at Duke University and his M.D. at New York University. He completed his residency in
anesthesiology at Bronx Municipal Hospital Center, Albert Einstein College of Medicine.
ASA Newsletter. 1986;50(12).