Irving M. Pallin, M.D.*
1957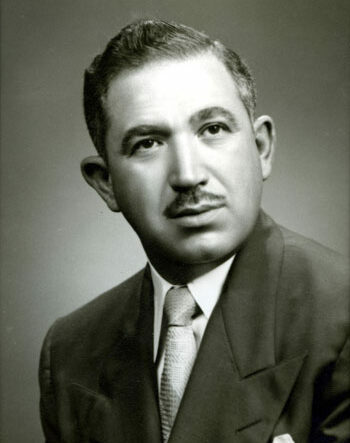 IRVING M. PALLIN, M.D.
Dr. Irving M. Pallin, Brooklyn, NY, took office as President of The American Society of
Anesthesiologists at the close of the Annual Meeting of the Society in Kansas City last month.
Dr. Pallin has been most active in the affairs of The American Society of Anesthesiologists as
well as the New York State Society of Anesthesiologists, for many years. Having been active on
many committees in both groups and having held nearly all offices available, other than
president, prior to this time, he is eminently qualified to take the reins of leadership of the ASA.
In his inaugural address, Dr. Pallin showed his appreciation of the vast amount of work that is
being done by the Society and had many constructive plans for the future. The Society is indeed
fortunate to have a man so dedicated and so able at its helm.
ASA Newsletter. 1956;20(11).