Richard H. Stein, M.D.*
1990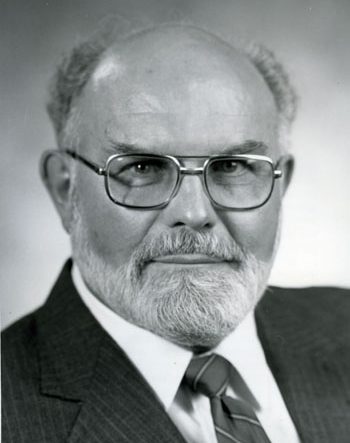 RICHARD H. STEIN, M.D.
Professional Appointments:
Director, Departments of Anesthesia and Respiratory Care, Good Samaritan Hospital,
Vincennes, Indiana; Medical Director, Respiratory Therapy Associate Degree Program,
Vincennes University.
ASA Involvements:
President Elect (1989); First Vice President (1988); Member, ASA House of Delegates (1969-
88); Board of Directors (1974-89); Member, Committees on Finance, Economics, Manpower,
Respiratory Care, Industry Relations, Peer Review, Communications (Chairman, 1984-87),
Continuing Competence, Residency Component; Administrative Council and Administrative
Affairs (Chairman, 1979-87); Delegate, WFSA.
Affiliations:
President (1964), Member, Board of Directors (1963-88) and Chairman of Committees on
Placement, Finance, Communications, and Public Relations of the Indiana Society of
Anesthesiologists; President, Knox County Medical Society (1964 ); President, Good Samaritan
Hospital Medical Staff (1970-71 ); Chairman, Intensive Care Committee (1985-87) and
Cardiopulmonary Committee (1985-87), Good Samaritan Hospital.
Education & Honors:
M.D., University of Wisconsin Medical School, Madison,Wisconsin; Internship and Residency
Training, Youngstown Hospital Association; Diplomate, American Board of Anesthesiology;
Fellow, American College of Anesthesiologists.
Community Activities:
Vincennes Board of Health; Chamber of Commerce Board of Directors; Steering Committee Hoosier
88; Church Council; Boy Scouts Council.
ASA Newsletter. 1990;54(2).