Roger W. Litwiller, M.D.
2004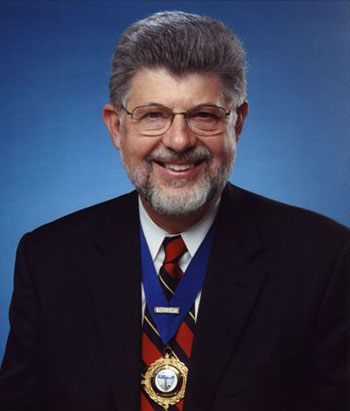 ROGER W. LITWILLER, M.D.
Professional Appointments:
Staff Anesthesiologist, Carilion Roanoke Memorial Hospital, Roanoke, Virginia.
ASA Involvements:
President Elect (2003); First Vice President (2002); Delegate (1986-90), Director (1991-2001)
and Chair of the Committees on Finance (1998-2000), Governmental Affairs (2001) and
Physician Resources (1997-99); Chair, ASAPAC Executive Board (1991-97).
Affiliations:
Member, Board of Directors (1984-present), Past President, President Elect, and Newsletter
Editor, Virginia Society of Anesthesiologists; Member, Board of Directors and Executive
Committee, VAMPAC; Delegate, House of Delegates, and Member, Legislative Committee and
Neurologically Impaired Infant Bill Task Force, Medical Society of Virginia.
Education & Honors:
M.D., University of Florida College of Medicine, Gainesville, Florida; Residency, Case Western
Reserve University, Cleveland, Ohio, and University of Virginia, Charlottesville, Virginia;
Diplomate, American Board of Anesthesiology; Fellow, American College of Anesthesiologists.
ASA Newsletter. 2004;68(2).