Ronald A. MacKenzie, D.O.
2000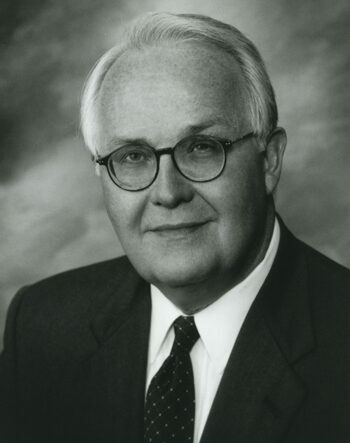 RONALD A. MACKENZIE, D.O.
Professional Appointments:
Consultant and former Vice Chair, Department of Anesthesiology, Mayo Clinic; Assistant
Professor of Anesthesiology, Mayo Medical School, Rochester, Minnesota.
ASA Involvements:
President Elect (1999); First Vice President (1998); Secretary (1992-97); Assistant Secretary
(1987-91); Delegate (1981-83); Director (1983-87); Chair, Ad Hoc Committee on Membership
Recruitment and Retention (1996) and Committee on Membership and Credentials (1987-91);
Member, four Reference Committees and Committees on Component Society Affairs,
Manpower, Occupational Health of Operating Room Personnel, and Planning.
Affiliations:
President (1991), President Elect (1990), Minnesota Society of Anesthesiologists; Delegate
(1987-92), Minnesota Medical Association.
Education & Honors:
D.O., Kansas City College of Osteopathic Medicine; Residency, Detroit Osteopathic Hospital,
Cleveland Clinic and Mayo Clinic; twice named "Teacher of the Year," Anesthesiology, Mayo
Graduate School; Diplomate, American Board of Anesthesiology; Fellow, American College of
Anesthesiologists.
ASA Newsletter. 2000;64(2).