President John F. Kennedy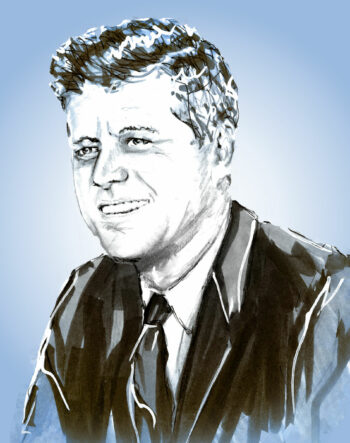 Article reprinted from the Bulletin of Anesthesia History with permission granted.
Introduction
John F. Kennedy, the thirty-fifth President of the United States, was shot in Dallas, November 22, 1963. He was taken to Parkland Memorial Hospital, where a team of doctors tried unsuccessfully to resuscitate him. M.T. "Pepper" Jenkins was one of those doctors. The purpose of this article is to describe the events of that day, emphasizing the roles played by the doctors; to describe the controversy which consumed thousands of hours of Dr. Jenkins' time during subsequent years, and to describe the resolution of the controversy in Dr. Jenkins' mind in 1992.