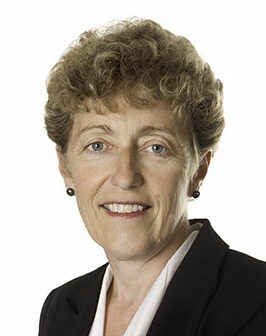 Dr Christine Ball AM is an anesthesiologist at the Alfred Hospital in Melbourne. She is also an adjunct associate professor at Monash University, where she is one of the coordinators of a Master of Medicine (Perioperative) and a co-editor of the department publication, Perioperative Medicine for Junior Doctors.
She has a career-long interest in the history of anesthesia and has been an honorary curator at the Geoffrey Kaye Museum of Anaesthetic History for over 30 years. In that time, working with the professional curators, she has been involved with the museum accreditation program and overseen many in-house and on-line displays.
Dr Ball has an extensive list of publications on anesthetic history. Together with Rod Westhorpe and Peter Featherstone, she has authored over 30 years of cover notes for the Australian journal, Anaesthesia and Intensive Care, a bimonthly publication. She has published many other history articles in professional journals, including Anesthesiology and Anesthesia and Analgesia, a number of chapters and three books on the subject. After 12 years of research, she has recently completed work on a biography of Joseph Clover, a surgeon who pursued a career in anaesthesia in the second half of the nineteenth century in London. She is a member of the editorial board of the Journal of Anesthesia History.
In 2019, Dr Ball was made a Member of the Order of Australia for services to anesthesia and medical education, and was also awarded the Ben Barry Medal for exceptional services to the journal, Anaesthesia and Intensive Care. In October 2019, it was announced that she would be the 2020 Wood Library-Museum Laureate of the History of Anesthesia.