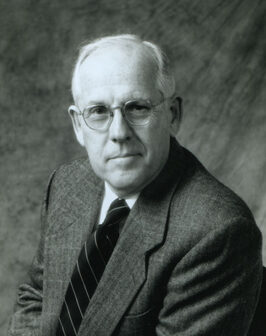 Donald Caton was born in 1937 in Weehawken, New Jersey, and received his B.A. degree from Yale University in 1958 and his M.D. degree from the College of Physicians and Surgeons, Columbia University, New York City, New York, in 1962. He completed a residency in Anesthesiology in 1967 at the University of Virginia Hospital, Charlottesville, Virginia, and an Anesthesiology fellowship and an NIH post-doctoral fellowship at Yale University, 1967-1969. Prior to that time, he served as a General Medical Officer of the United States Navy, 1963-1965, in Taiwan, Republic of China.
After his fellowships, he established a long and illustrious academic career at the University of Florida, Gainesville, with special clinical and historical emphasis on obstetrical anesthesia. Although his creative output of refereed articles and book chapters has been prolific, Dr. Caton's singular accomplishment in the study of the history of obstetrical anesthesia was his seminal book What a Blessing She Had Chloroform, which was nominated for the W. H. Welch prize in 1999.
In addition to this work, his contributions in editing, mentoring colleagues and a wide array of visiting professorships and invited lectureships attest to his excellence as an educator. His erudition was recognized in his appointment as the Lewis H. Wright Lecturer in October 1997.
Finally, Dr. Caton has devoted a substantial portion of his career to leadership in anesthesia history organizations, including serving on the Board of the Wood Library-Museum (1989-2001) and as President of that body 1997-2001; the Council of the Anesthesia History Association (1993-2002); and on the organizing committees for the Chautauqua Institute's 1993 and 1994 Pain and Healing Conferences, the Fifth International Symposium on the History of Anesthesia, the University of Wisconsin and the Anesthesia History Association's Special Symposium Celebrating the 75th Anniversary of Ralph Waters, and the 2004 World Congress of Anaesthesiologists' Anesthesia Subsection.
In summary, Dr. Donald Caton is a noted renaissance scholar who has devoted a substantial portion of his academic career to the History of Anesthesiology as evidenced in his personal enthusiasm and by his significant achievements.